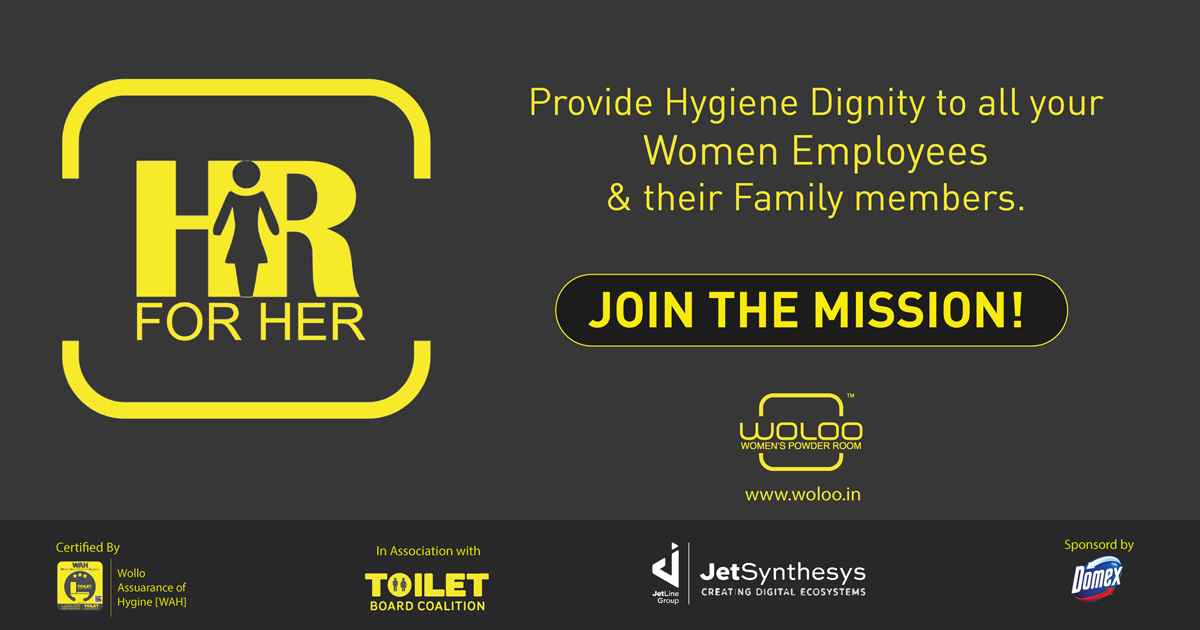 A warm welcome from Woloo family!
Did you know that over 15 crore working women in India suffer due to lack of availability of a proper toilet, a sad reality but yet, the truth!
How often have you walked into a toilet and considered walking out without using it, or have stood on your toes to avoid stepping into a puddle, or have scrunched your nose at the stifling stench? With the understanding that there is a desperate need to ensure that urban working women have access to a proper women's toilet, Woloo brings safe, hygienic, and accessible washrooms, across Mumbai.
What is a Woloo?
Woloo is a loo-discovery platform App that helps women to locate the nearest washroom, across Mumbai, whenever they are away from their home or office.
Urban working women can locate the nearest Woloo, wherever they are in Mumbai, through the Woloo App, available on Android devices at the moment. Each Woloo washroom follows a standard protocol to ensure safety, cleanliness, and hygiene therefore ensuring that women do not have to think twice before walking into a Woloo. These washrooms are certified in association with the Toilet Board Coalition (A global non-profit enterprise working under World Bank to improve sanitation standard across 40+ countries) and the Woloo Assurance of Hygiene (WAH).
In an attempt to achieve this noble vision, Woloo is delighted to partner with the HR departments of corporates through the mission "HR-For-HER" & ensure that the basic necessity for women, a clean toilet, is available practically a stone's throw away.
The Woloo App service is available at a monthly subscription of Rs 99. However, as a part of our social initiative keeping in mind the COVID-19 pandemic, Woloo would like to offer 3 months (90 Days) free-subscription to your organisation's women employees and their family members. Please share the Woloo App download link with your employees; all that needs to be done is download the App & start using….