25000+ curated Washrooms in 400+ Cities of India
Locate clean, safe & hygienic washrooms near you when you are away from home.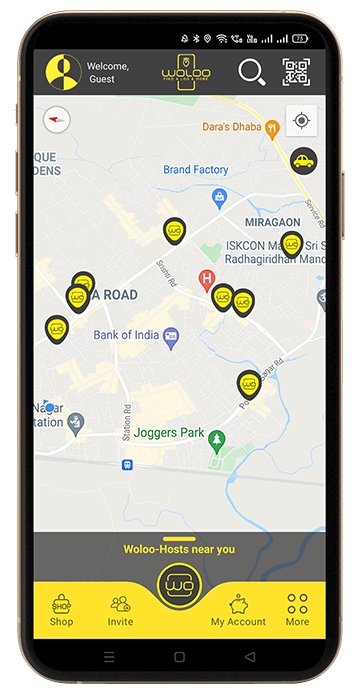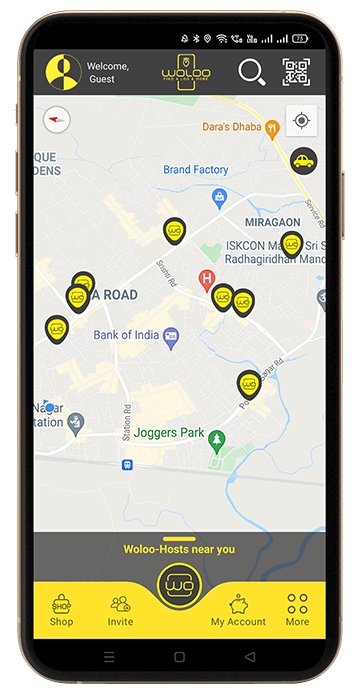 Get a 'Woloo Hygiene Suraksha' Insurance of Rs. 50000/- cover from UTI diseases FREE with Woloo's Premium Membership.
Symbol of Commitment to Every Woloo Customer
Woloo Assurance of Hygiene (WAH)
WAH is a Global Hygiene Standard Guide for Woloo-Hosts (i.e – Restaurants, QSRs, Cafés, or any other retail business outlet with a safe & hygienic washroom) to comply for a uniform & very high standard of Hygiene offered to customers consistently.
Woloo Presents India's First Powder Room
Woloo Powder Rooms are equipped with a hygienic, clean, and safe toilet for women with the facility to change baby diapers, a Café for a quick breather or a bonding session with the besties, and a store that sells women centric wellness products.
Use Woloo, Earn Points & Redeem on Woloo Shop
From women hygiene to sexual wellness products, Woloo store offers women a plethora of brands to choose from. Now have an easy way to shop for all that you desire as a woman.
Franchise Opportunity
for Women Entrepreneurs
Woloo offers 'Woloo Powder Room' Franchisee opportunity to Women entrepreneurs who have the zeal towards starting their own venture & more importantly being a part of a social cause. Click to know more about our Woloo entrepreneurs
Attract Customers | Earn Money | Be Socially Responsible
If you are a Premium Restaurant, QSR, Cafe, or any other retail business outlet with a safe & hygienic washroom, here is an opportunity for you to attract more customers & also earn extra money. All you need to do is upgrade your existing washroom as per WAH (Woloo Assurance of Hygiene) standards & be a part of our loo discovery network on Woloo App.
Corporate Safety Initiative for Working Women
The coronavirus COVID-19 global pandemic has affected every aspect of our lives, from how we work to how we conduct our daily lives at home with our families. Organisations all over the world have not only started to get into action against its spread but are also continuously working towards ensuring safety of their employees. As a part of Woloo Hygiene Safety initiative for Working Women, Woloo assists organisations in taking care of their team's health & hygiene safety.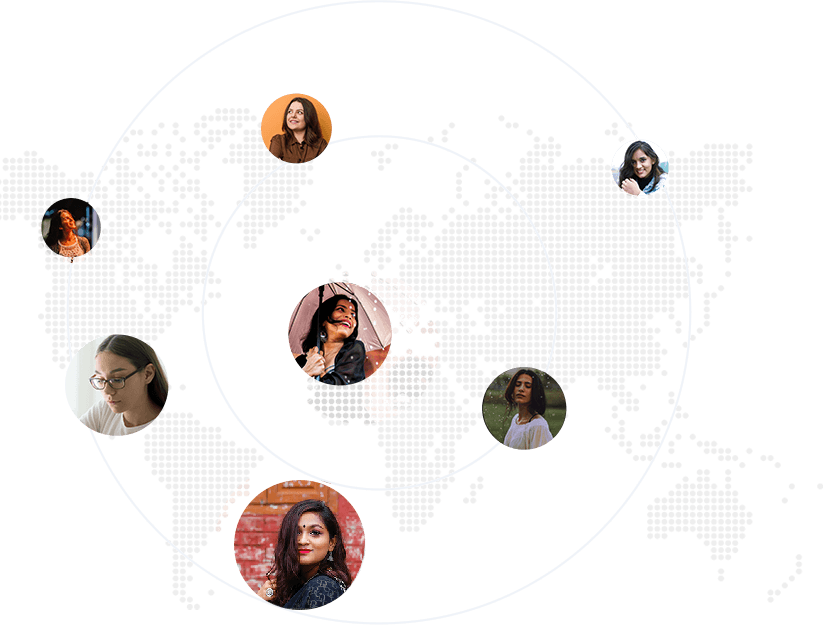 What People think & feel about Woloo App
Below are some amazing experiences of Woloo user.
The best app.. specially for women .it's very difficult for women to find a hygienic place, while traveling. This app is very useful & helpful ... would recommend to all the women.
Trust me, this is the best app ever!!! I can fine a clean toilet wherevr I am!!! Now shopping trips can be as long as I want them to be. I don't want to rush home to use the toilet.
Great initiative and good thoughts to add comfort, peace of mind to the ladies who get stuck and could not find any loo around them. At this time the app can become handy for them. Hope this might be even helpful in rainy season.
Reaching a Remarkable Milestone: Celebrating the Completion
of 5000 Toilets! 🎉🏆