India's First Powder Room Lounge @Ghatkopar Metro Station, Mumbai
Imagine a place where you could just unwind for a few minutes. Imagine a place where you could be yourself. Imagine a place where there are other women like you. Imagine a place where you could indulge a little and most importantly, imagine a toilet break that is not a nightmare!
Presenting the Woloo PowderRoom Lounge, India's first and only by-women-for-women chain of Powder-Rooms for women of all ages & diversity catering to their hygiene dignity along with a Café and store for women centric products. Equipped with a hygienic, clean, and safe toilet for women with the facility to change baby diapers, a Café for a quick breather or a bonding session with the besties, and a store that sells women centric wellness products, the Woloo Powder Rooms offer a world-class experience. The next time you feel the need to just take a break, from the chaos of the outside world, just locate a Woloo Powder Room through the Woloo app!
Clean & Hygenic Toilets
Take a Makeup Break
Feeding Room
Change Pads without fear
Change Baby Diapers

Shop Feminine Products
Enhance your Brand Image
Break-time Coffee
Woloo Powder Room Services
Intended to address all your "Imagine a place" dreams, Woloo Powder Rooms are innovatively designed spaces that are air conditioned and are equipped with CCTV cameras, Wi-Fi, and a facial recognition software for enhanced security. These washrooms are certified in association with the Toilet Board Coalition (A global non-profit enterprise working under World Bank to improve sanitation standard across 40+ countries) and the Woloo Assurance of Hygiene (WAH) based on safety, hygiene, and accessibility parameters.
Woloo PowderRoom Lounge at Ghatkopar Metro Station is a 1,000 Sqft space dedicated only for Women with 8 Smart-Toilets, a sanitary napkin dispenser, facility to change baby diapers, express beauty service, 14-seater café & a 600 Sqft retail area catering to women's hygiene, personal care, intimate utility, wellness & beauty products. The lounge not only provides a comfortable stop over to the women commuters, but also marks the beginning of women franchise entrepreneurs network, making this a by-women-for-women hygiene service across the country.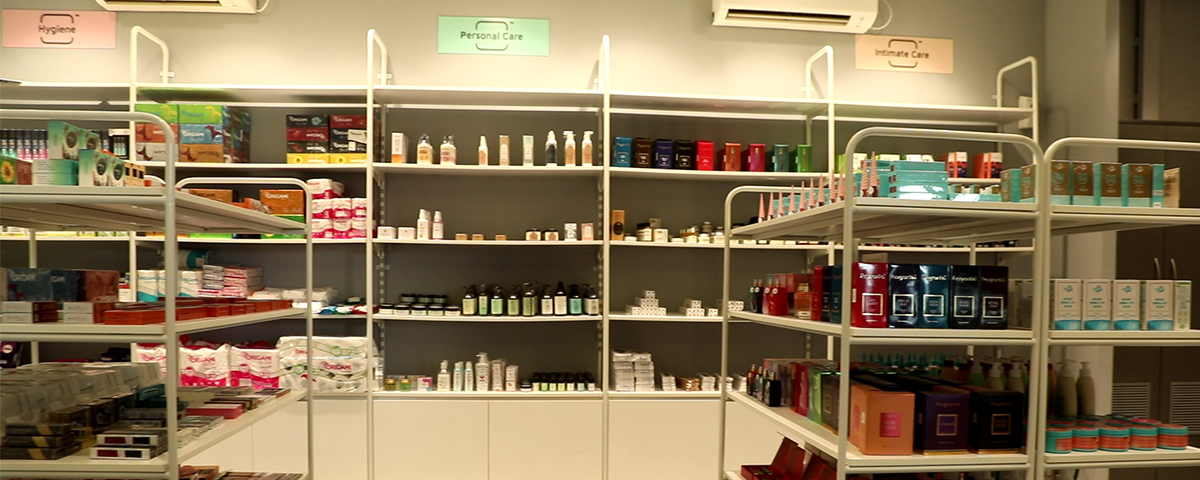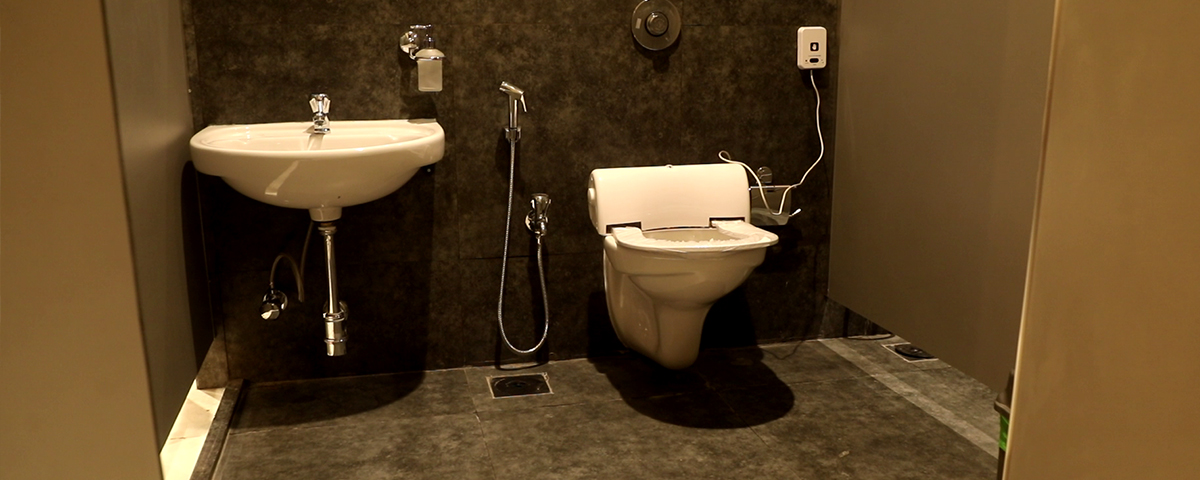 At Woloo PowderRoom (Ghatkopar Metro Station) you can now conduct all-women functions including kitty-parties, birthdays, baby-shower & many more. For more details please contact us on –  93724 57898  
Through the Woloo App (Download Woloo App), you can easily find Woloo hosts & woloo Powder Rooms near the suburban train stations, bus stations, temples, tourist places, and on the main arterial roads.
Franchisee Opportunity - Woloo Powder Room
Woloo offers 'Woloo Powder Room' Franchisee opportunity to Women entrepreneurs who have the zeal towards starting their own venture & more importantly being a part of a social cause. Click to know more about our Franchisee Option.